Penta Security Partners with Talenta to Accelerate Crypto Asset Security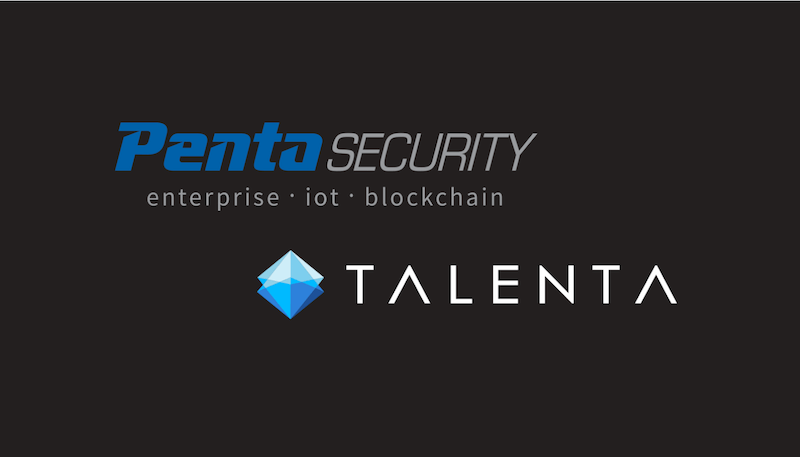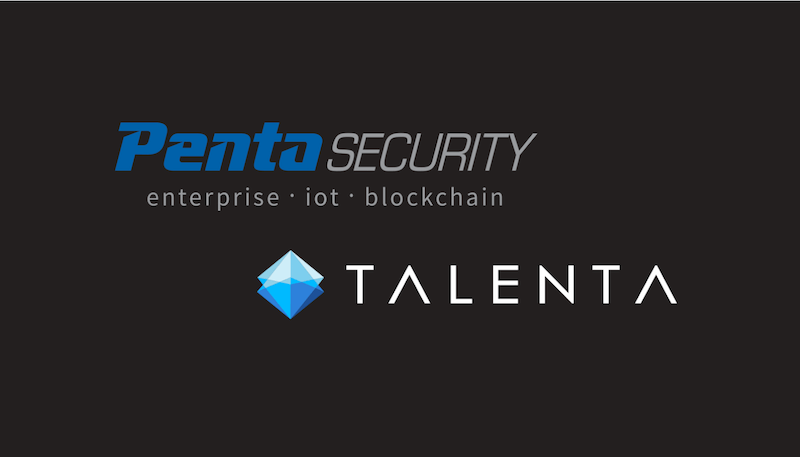 Penta Security Systems Inc. is expanding the reach of its advanced security solutions for cryptocurrency environments via a newly established partnership with Talenta.
SEOUL, South Korea | Penta Security, a leader in IoT, cloud, and blockchain security solutions and services, is partnering with Talenta, a Singapore-based consulting service for blockchain and fintech projects, to bring advanced security solutions to organizations in the blockchain space, particularly in the Asia-Pacific Region.
The partnership will see Penta Security's security solutions linked with Talenta's extensive network of clients, such as Initial Coin Offering (ICO) and Security Token Offering (STO) projects, cryptocurrency exchanges, and other blockchain organizations that hope to provide secure wallets to their token holders and consolidate the system-wide security of their crypto economies.
Talenta, a home-bred blockchain consulting firm, has previously worked with prominent projects, including the likes of Zilliqa, Unetwork and IOST, and has a track record of setting up legal entities in Singapore and providing legal advisory for ICO/STO projects. Beyond their network of contacts, Penta Security will also be able to leverage on Talenta's technical expertise in blockchain security and solutions, bringing greater comfort to users.
Amid the widespread and rapid adoption of cryptocurrencies, the secure storage and management of tokens remains a critical issue. The lack of security regulations in the blockchain space presents a challenge to the secure development of the field, with frequent exchange hackings and wallet breaches suggesting an urgent need for stronger security measures.
With over 20 years of expertise in cryptography and data security, Penta Security has expanded into blockchain security with two different product lines, targeting two highly vulnerable aspects of any cryptocurrency environment: individual wallets and exchanges. AMO Wallet is a user-friendly mobile wallet with multiple authentication methods and end-to-end key management, while its robust hardware version, AMO Wallet S, provides cutting-edge security with a fingerprint reader, an encryption chip, and Quantum Random Number Generators (QRNG) for key generation. Tailored for cryptocurrency exchanges, CryptoXchange alleviates security concerns with total security optimized for each customer's unique system architecture.
The partnership with Talenta is a significant leap towards realizing Penta Security vision of filling the trust gap in the cryptocurrency space, while fostering strategic growth with Talenta and expanding global business presence.
Chief Strategy Officer of Penta Security Systems, DS Kim emphasized the need to embed security into blockchain environments, "While blockchain technology can be considered a secure alternative to conventional data storage, security risks persist across the blockchain space. This is due to most blockchain-based projects utilizing ineffective cryptographic key management systems and unprotected web-based platforms for their asset management, putting customer data and funds at risk. By connecting Talenta's clients with our suite of solutions, we hope to accelerate the adoption of advanced security technology among blockchain innovators."
About Penta Security
Penta Security Systems Inc. is a leader in IoT, cloud, and blockchain security solutions and services. With 20 years of IT security expertise, Penta Security is the top cyber security vendor in Asia, as recognized by Frost & Sullivan, and APAC market share leader in the WAF industry. Penta Security continues its push for innovation with its entry into securing blockchain-based environments. For more information on Penta Security, visit www.pentasecurity.com. For partnership inquiries, email info@pentasecurity.com.
About Talenta
Based in Singapore and operating globally, Talenta is a professional management consulting company that provides one-stop solution to blockchain projects and crowdfunding campaigns. Their services include technology, marketing, PR, white paper, legal and compliance and token sales. For more information on Talenta, visit http://talenta.com.