Real-Time Distributed Data Sharing
A technology infrastructure that securely manages peer-to-peer (P2P) distributed data transfer through real-time calculation.
As the driving force of the fourth industrial revolution, data have become valuable assets for all businesses. With large amounts of data sitting in ultrafast networks, many have started to discuss the infinite possibilities of peer-to-peer (P2P) data transfer.
The media we use to transfer and share information has evolved from abstract writings and drawings to concrete photos and videos. The more concrete a piece of information is, the more psychologically proximal it feels, and the more we tend to focus on the experience instead of the information itself. In other words, we no longer demand the ownership of information, but rather the experience we get from consuming it.
To respond to this demand, media contents providers are moving away from traditional download platforms to offering streaming services. Penta Security's real-time distributed data sharing solution provides a fast and secure technology infrastructure for these streaming services.
Problems and Limitations of Streaming Services
1. Limitations in data processing capabilities
Streaming service requires the bidirectional transfer of data between the service provider and the user. Whereas the service provider transfers music and video contents to the user, the user transfers feedback (e.g. likes, messages, comments) back to the provider. After which the service provider applies the feedback to the contents and sends the contents back to all users (see diagram below).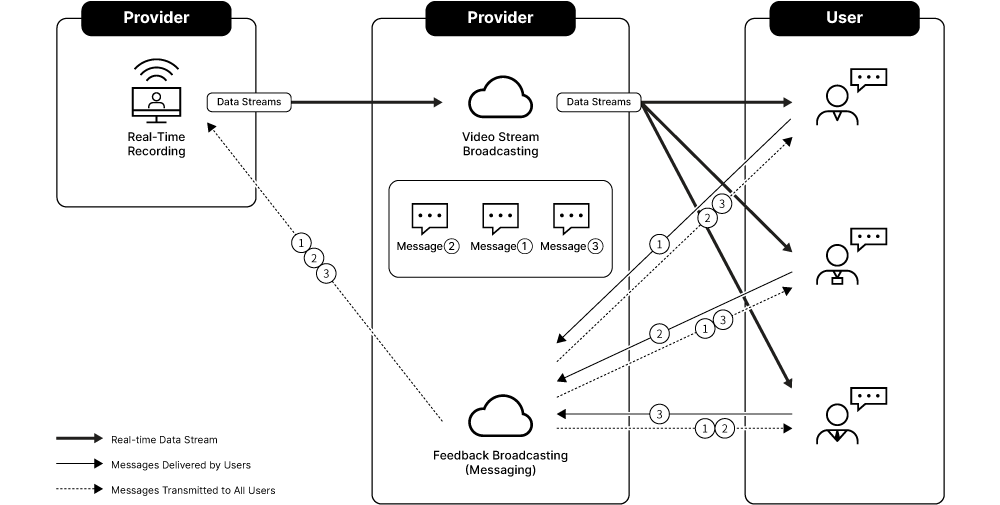 In this bidirectional data transfer process, network delays are inevitable. This would lead to significant latency in communication and undermine the user experience.
2. Constraints on data sharing
Data are assets. We cannot share assets without facing countless laws and regulations.
All over the world, there has been growing resistance against the collection and usage of data by organizations. Due to such resistance, new laws and regulations are significantly undermining the freedom for service providers to share data with other parties. Additionally, since compliance standards vary by country and region, it is even more difficult for one service provider to share data with another, due to differences in their technology infrastructure (see diagram below).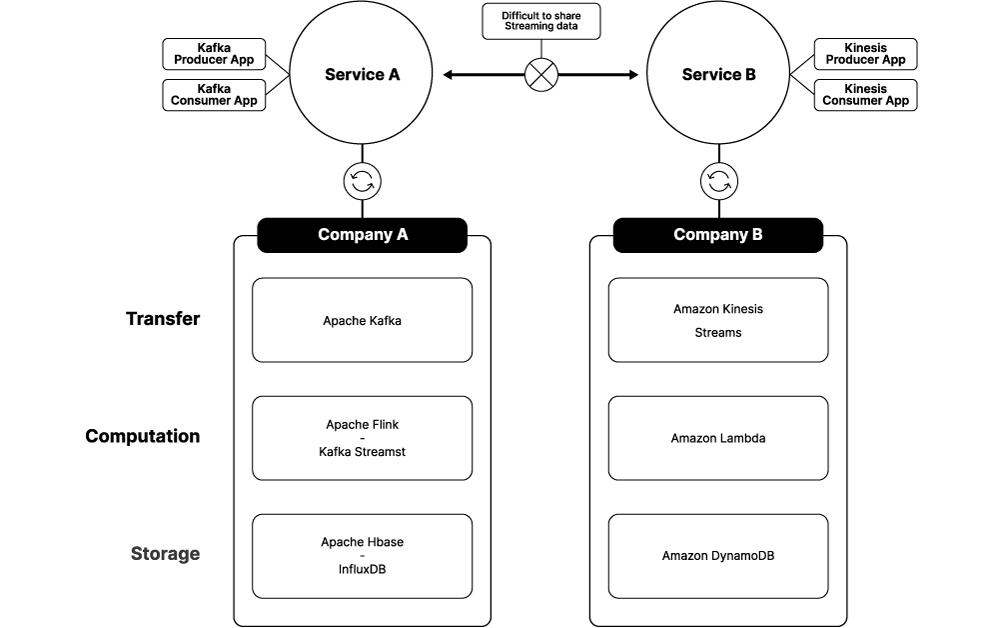 Real-Time Distributed Data Sharing Solution
Penta Security's real-time distributed data sharing solution helps service providers overcome the limitations in data processing capabilities and break away from regulatory constraints.
Traditionally, there has been a centralized broadcasting database that collected and delivered data between the provider and its users. Penta Security's solution splits the broadcasting database into numerous smaller nodes. In other words, it breaks down the original data into metadata. Not only are these metadata lighter and faster to transfer, an optimized path is also generated to enable bidirectional data exchange without network delays (see diagram below).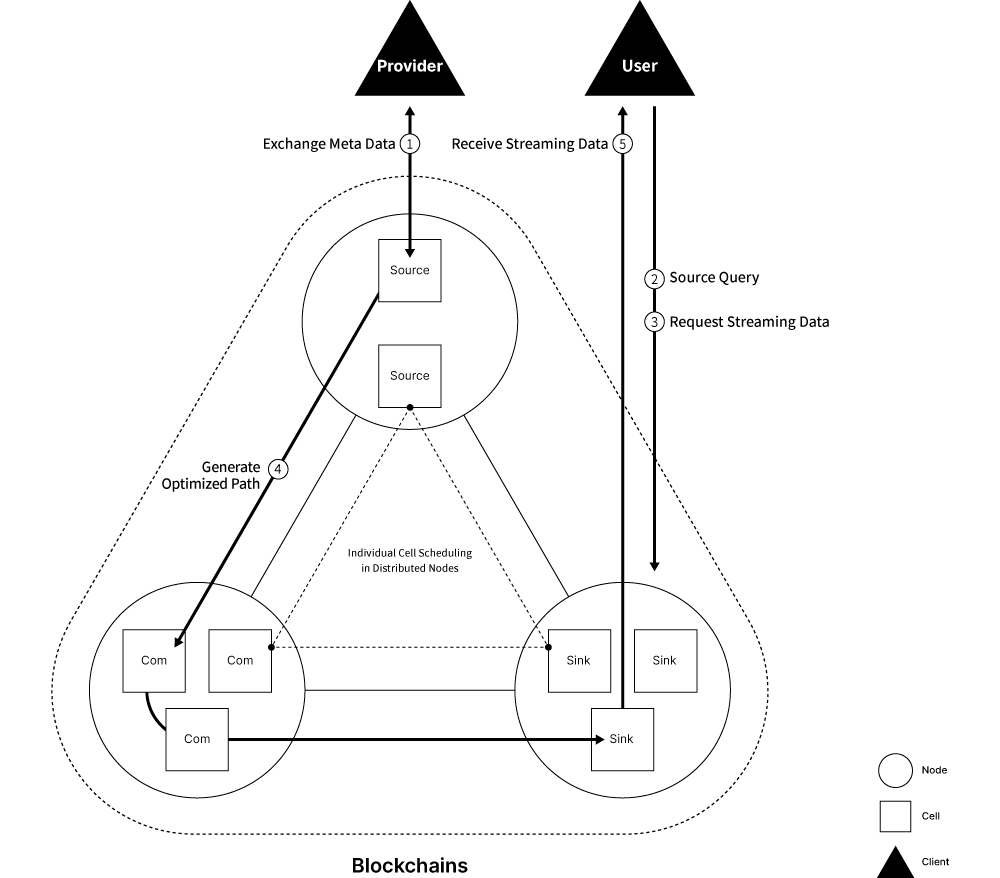 Features
Penta Security's real-time distributed data sharing solution comes with the following features:
Resource Scheduling: predicts and assigns resources efficiently prior to data transfer
Generation of Optimized Streaming Path: calculates shortest path between provider and user
OBI Capable of Data Calculation: provides interface capable of data calculation
Client-Side API: provides customizable API for both providers and users
Resource Usage Report: issues billing statements with details on usage of resources