WAPPLES, Penta Security's WAF marks 10th anniversary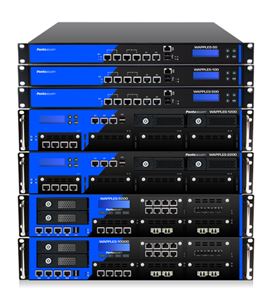 Data encryption and web security provider Penta Security Systems Inc. marked the 10th anniversary of its WAF product WAPPLES on April 25, 2015.
WAPPLES has been released with the catch-phrase of "intelligent web security gateway product," and it has protected the web at application level by detecting web attacks with an intelligent detection engine called COCEP.
When this web application firewall was first released, there was a growing demand for web security due to the rapidly increased number of hacking incidents. WAPPLES met the demand and grew quickly by providing intelligent analysis of traffics, detecting and blocking web attacks.
Background of WAPPLES
More than 2,500 WAPPLES have been sold, as of January 2015, protecting over 170,000 websites around the world. According to the cumulative statistics provided by Korea Public Procurement Service, it was ranked number one among WAF products, with 68% market share, based on the amount of orders received from 2011 to 2014.
Penta Security has begun to export WAPPLES in 2006 to countries such as Japan, Southeast Asia, and Australia. It also received Frost & Sullivan's WAF of the Year Award for the two consecutive years.
Penta Security CTO Duk Soo Kim explained, "For the past 10 years, WAPPLES has led the web security market. It placed WAF as a basic necessity for general ICT industry. Our goal for the next 10 years is to popularize WAF so that those who are not very familiar with web security can use WAFas well." He continued, "As part of an effort, we have launched Cloudbric, which is a cloud-based WAF service targeting the global market. Also we have established a research center for IoT technology. We will constantly make an effort to achieve our goal."
---
About Penta Security:
Penta Security Systems Inc. (CEO/Founder Seokwoo Lee) is a leading provider in data and cyber security solutions and services. With over 19 years of IT security expertise, Penta Security is recognized by Frost & Sullivan as the top Web Application Firewall vendor in the APAC region based on market share. For more information on Penta Security Web security services, please visit www.pentasecurity.com/. For potential partnership inquiries, please send an email to info@pentasecurity.com