Penta Security Named Most Innovative Web Application Security Provider During RSA Conference 2021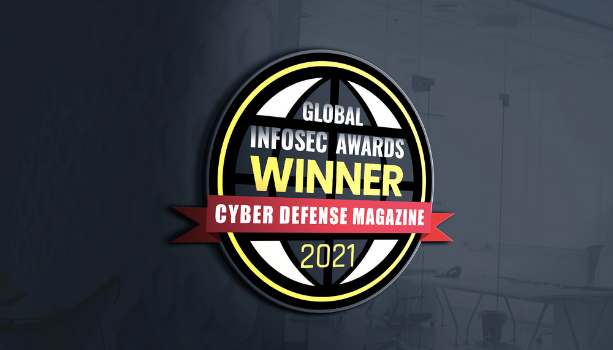 SAN FRANCISCO, United States, May 20, 2021 – Penta Security announced today that its web application firewall product WAPPLES has earned a 2021 Global InfoSec Award from Cyber Defense Magazine (CDM), one of the industry's leading electronic information security magazines. The award honors outstanding security products and solutions in various sectors, and Penta Security won the top award in the Most Innovative Web Application Security category in the 9th Annual Global InfoSec Awards at RSAC 2021. 
With its recent major upgrade, Penta Security's web application firewall WAPPLES not only provides strengthened security capabilities but allows for faster configuration of the web security system to improve detection speed and stability of the hardware. Powered by its logic-based engine in addition to the machine learning-based inspection feature, WAPPLES safeguards against zero-day exploits on web applications, APIs, and mobile apps as well as mitigate bots to protect organizations from APTs and ransomware attacks. 
"We are very excited to be recognized as one of the most innovative web application security companies of this year, despite the uncertainties and challenges of 2020," said DS Kim, Chief Strategy Officer of Penta Security. "This is our 2nd recognition from Cyber Defense Media Group for WAPPLES, and we appreciate that they validate our innovative approach to web and data protection. We are committed to investing in innovating and advancing our products to meet the market demands." 
"We scoured the globe looking for cybersecurity innovators that could make a huge difference and potentially help turn the tide against the exponential growth in cybercrime. Penta Security is absolutely worthy of this Most Innovative Web Application Security coveted award and consideration for deployment in your environment," said Gary S. Miliefsky, Publisher of Cyber Defense Magazine.
About Penta Security 
Penta Security Systems Inc. is a leader in data, IoT, and blockchain security solutions and services. With 24 years of expertise in powering secured connections, Penta Security is the top cybersecurity vendor in Asia, as recognized by Frost & Sullivan, and APAC market share leader in the WAF industry. Penta Security continues its push for innovation as a pioneer in securing blockchain-based environments. For more information on Penta Security, visit pentasecurity.com. For partnership inquiries, email info@pentasecurity.com.
About CDM Infosec Awards
This is Cyber Defense Magazine's ninth year of honoring global InfoSec innovators. Our submission requirements are for any startup, early-stage, later stage, or public companies in the INFORMATION SECURITY (INFOSEC) space who believe they have a unique and compelling value proposition for their product or service. Learn more at www.cyberdefenseawards.com