Reasons Why Companies Invest Billions in Data Centers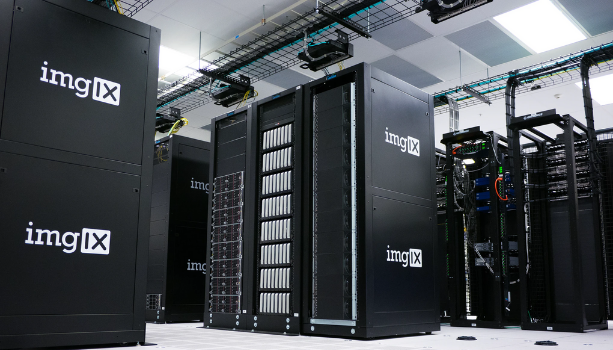 Since the late 1990s, we started to enjoy the benefits of using cloud storage thanks to its convenience which allows users to access without any time or place restrictions. Without the cloud storage service, users would have to store files on their own hard drives or USB sticks and would end up costing a fortune for enterprises to store their own data at different data centers.
To be precise, a company that provides cloud storage services must not only store but also manage user data – meaning all the data derived from the service is stored in a data center of a cloud operating system or at a data consignment management center. In other words, users are actually storing their data at an external data storage center, instead of the actual storage of the cloud service. 
Additionally, the demand for data centers is also increasing as the digital transformation is rapidly taking place in different industries. Many governments and organizations are working hard to build and operate their own data centers. According to Statista, there are around 8.4 million data centers around the world – with IT data centers spending USD 191 billion in 2020. 
What is Data Center?
A data center is an integrated management facility that stores, processes, and shares data by providing servers, networks, storage, and network devices. The data center is a server device that helps share network and hardware resources, storage for data packets, the network for connecting communications network, energy distribution device, temperature and humidity control device, and so on. It consists of equipment that helps with stabilizing the environment.  
As the internet evolved over the past few decades, larger data centers have begun to emerge to manage and operate resources more efficiently. To this date, data centers have developed into hyper-scale data centers that provide large-scale, high-quality services by integrating with technologies like AI and Cloud Computing. 
There are two types of data centers: Commercial and non-commercial. A commercial data center is a type of consignment management that helps IT service companies to utilize resources and provide services to end-users. A non-commercial data center is a type that uses IT resources internally for its own company and utilizes the company's own resources for external customers or users. 
In other words, commercial data centers can earn profit from external companies, and non-commercial data centers operate for the purpose of providing IT services to internal members, external customers, and other end-users. 
Companies Investing Billions in Data Centers
In addition to investing billions of dollars in data centers, a lot is also establishing its own data centers around the world. However, most of them do not disclose the exact location and size of data centers due to security reasons. AWS (Amazon Web Services), the world's largest cloud services company, built a cloud data center in Seoul back in 2016. MS (Microsoft) also utilizes Azure services in different countries and operates data centers in certain countries. IBM is a business partner of local companies and this helps them with the convenience of using their partners' local data centers. 
What is Important for Data Centers? 
Since data centers have different roles and functions in doing business, it is hard to analyze the most important factor. However, an environment in which data centers can operate stably and efficiently is definitely one of the most important groundwork in establishing a safe and secure data center. Data centers must be supplied with stable power and emergency electricity generators must be equipped with redundant power systems, which also needs to be earthquake-resistant by design.
The amount of energy that is put into the data center operation is enormous. It generates as much heat energy as it consumes a large amount of energy. Efficient energy consumption and cooling are essential to avoid overheating circuits and losing data. Facebook has built a data center near the North Pole to minimize the resources required for cooling. It also built data centers in countries in the northern hemisphere with low temperatures in summer, which also helps with reducing the electricity costs.
MS Data Center Killing Two Birds with One Stone
For stable management of data centers and efficient use of energy, MS is planning to build a data center under the sea. Since 2015, more than 18 groups from MS tested the performance and stability of submarine data centers through experiments. In fact, the failure rate was much lower than those on land. This project has attracted attention because half of the world's population lives within 190km from the coast area, which significantly reduces the distance of data travel, and also because the European Ocen Energy Center received energy from wind and solar energy. As the demand for small-scale data centers is increasing due to recent advancements of edge computing technology, the possibility of submarine data centers is drawing more attention. 
As 5G, IoT, Cloud, and Edge Computing technologies advance, the importance and role of data will continue to increase and could easily become hackers' main targets. Therefore, it's critical to protect your data and secure infrastructures before we take advantage of its benefits, by applying the best cybersecurity practices. 
Check out Penta Security's product lines:
Web Application Firewall: WAPPLES
Database Encryption: D'Amo
Identity and Access Management: ISign+
Car, Energy, Factory, City Solutions: Penta IoT Security