Penta Security's One-stop Security Solutions for Enterprises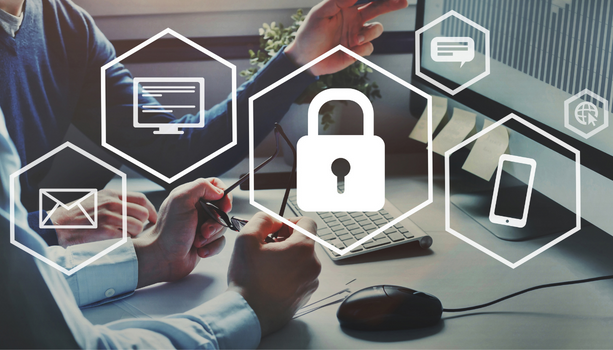 Over the past decade, cybersecurity has become a board-level issue for businesses and organizations. Security breaches are increasing exponentially and the combination of physical and virtual worlds has made things even more difficult for companies to cope with emerging cybersecurity threats. Therefore, businesses are in the rush to keep up and remain competitive by implementing appropriate cybersecurity solutions as a way of taking proactive steps. 
In this blog, Penta Security explains the need for web, database encryption, and authentication security solutions and our approach to establishing a safe and secure environment for our partners and customers. 
The Smartest Choice for Web Security: Intelligent WAF, WAPPLES
Penta Security has been publishing Web Application Threat Trend reports every year along with active product update releases. As API security threats are rapidly increasing in web environments, WAAP (Web Application and API Protection) solution is drawing more attention across industries, and Penta Security's intelligent WAF solution WAPPLES provides strong security for API and especially against OWASP Top 10 Vulnerabilities. 
Moreover this year, WAPPLES was listed on Forrester Now Tech 2022, a renowned research firm in the industry that selects each topic every quarter and shares insights. Forrester introduces well-performing companies in the related field and Penta Security's WAPPLES has proudly been recognized for its web application firewall technology! 
South Korea's First Database Encryption Platform: D'Amo 
Penta Security's encryption technology is optimized for the customer environment and data integrity in the database. D'Amo provides a complete encryption solution for all environments but as corporate environments become more complex and diversified, system management costs are higher than before – when encryption was just about monitoring multiple encryption modules operating in multiple operating systems. 
Moreover, D'Amo KMS doesn't only provide a secure key management system. It protects and streamlines key life cycle management for different types of environments and IoT encryption solutions. If your business requires financial transactions or secure key management systems, get to know more about the product here today. 
Zero-Trust Security Management with iSIGN+ 
The concept of zero-trust is gaining popularity in the cybersecurity scene. Zero trust is a cyber security framework that requires all users (both internal and external) to authenticate and authorize access. It is necessary to establish a zero-trust infrastructure especially when there are situations where networks can be in any location thanks to remote work environments. 
iSIGN+ provides an easy, secure, and smart system for each user as the all-in-one device offers flexible options for users with various authentication methods including ID/PW, Mobile OTP, SMS/Email, and FIDO/FIDO2. Whether you run a business that needs to deploy a multi-factor authentication method or needs secure user auditing and monitoring services, get to know more about the product here today. 
Here we looked at the main cyber security solutions offered by Penta Security and how we should protect our businesses with up-to-date security technologies. To respond to the constantly evolving threats, we continue to develop solutions that spare no effort in the maintenance of the products, so our customers can rely on and protect themselves at ease. 
Find out more about our security solutions and consult with our experts here today.
For more information on security implementation, check out Penta Security's product lines:
Web Application Firewall: WAPPLES
Database Encryption: D'Amo
Identity and Access Management: iSIGN+
Automotive, Energy, Industrial, and Urban Solutions: Penta IoT Security
For detailed inquiries, contact Penta Security's security consulting team.