Holiday Cyber Security Tips – Santa, Sales… but what about Security?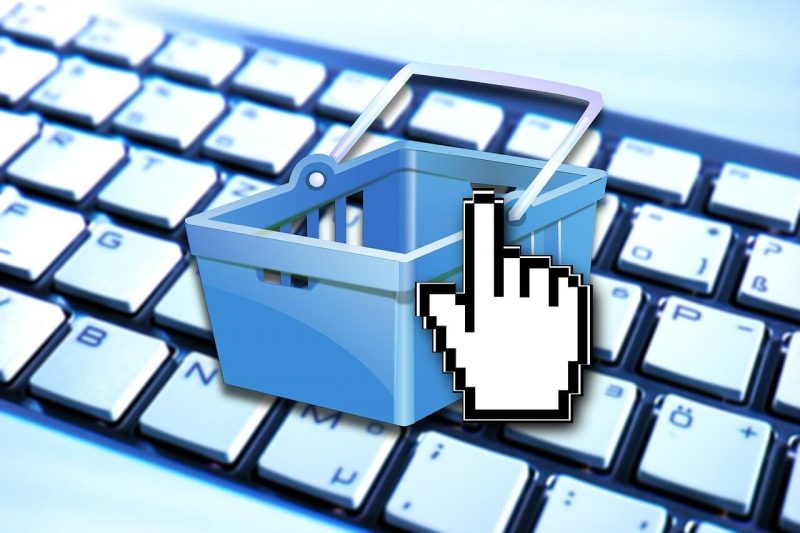 From Black Friday to New Year's Eve…
It's that time of year again. Halloween is over and after the candy wrappers have been hidden and the costumes have gone on clearance, storefronts get ready for the holiday season. Starting with Thanksgiving and Black Friday, all the way to Christmas and New Year's Eve, it's a prime time to get your shopping done. In fact, statistics say that 19.2% of annual sales come from the holiday season. However, have you ever thought, "Wow, I'd really appreciate some holiday cyber security tips right about now!"…? Well, if you haven't – you really should be.

It's now easier than ever – shopping can be done at the click of a mouse or a touch of the finger on an iPhone. Nearly half of all shopping during the holiday season is done online – so you might not even have to face the horrid crowds of Black Friday. However, while you're giddy about the possible steals, hackers might be celebrating for a completely different reason.
S is for Santa, Sale, and Security
40% of annual online fraud happens during the last three months of the year, according to Rurik Bradbury, a marketing executive at e-commerce security company Trustev. It's an easy time to take advantage of customers who are eager to grab deals and get their Christmas shopping out of the way. Sales and Santa seem much more enticing than Security, and even the most security-conscious of people are duped into being carefree with their personal information.
However, we care about your security, so here are 5 tips to remember using SANTA during your shopping trips.
S – SSL?
To shop online, one must go to a website or a web application, so when connecting, make sure that you're connecting to a site using SSL. SSL stands for Secure Sockets Layer, and it works by creating a secure connection through encryption.
How do you know the site you're visiting uses SSL? Two steps: first, make sure that the url uses HTTPS and not HTTP (check in your browser bar), and second, see if your browser bar has a lock by the URL.
A – Ask the owner
Whether you're shopping online or heading to some offline stores this holiday season, never hesitate to ask the owner or the site administrator about their security practices. Vendors are required to be PCI compliant if they're handling payment of any kind – so make sure they can prove that to you as their valued customer.
N – No Wi-Fi
It might be tempting not to use any of your sacred cellular data when browsing through the store catalogs. However, make sure that you're being careful with what network you are connecting to. Wi-Fi networks aren't always secure and hackers can easily access personal or financial information on a public network.
T – Try Credit
While debit might seem like the safe idea to be financially savvy, to be security-savvy it's a different issue. Credit cards are safer options because you don't have to pay your bill immediately. This lets you as the buyer review what you've purchased. And fortunately, many banks have fraud insurance so you're not charged for some hacker's wrongdoing.
A – Aim for what you know
Unfortunately, you could follow all these steps and still be vulnerable to attack. However, applying these steps and sticking to what you know can reduce your risks significantly. The holiday season isn't the time to go to a website you've never visited before. It's definitely not the right time to try a brand new payment method.
Take Charge of Your Holiday Cyber Security
It's too bad that hackers take one of the happiest times of the year to try to wreak havoc on others' finances and data. However, it's best to be cautious so that your merriment won't be disturbed.
To help your holiday season stay merry, here's a bonus tip for you online site owners. Get a website protection service. And the great thing about the holiday season is that security companies are the most aware. They know the vulnerabilities of sites and the mischievous nature of hackers during the season.
Services like Cloudbric are offering free trials for up to 4GB of monthly web traffic. So take a cue and mark it on your calendar so you can spend your holidays worry free!
Happy (early) holidays!