Love in All the Wrong Places: the Dangers of Online Dating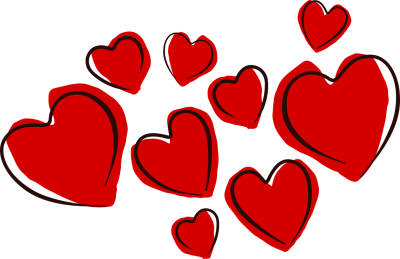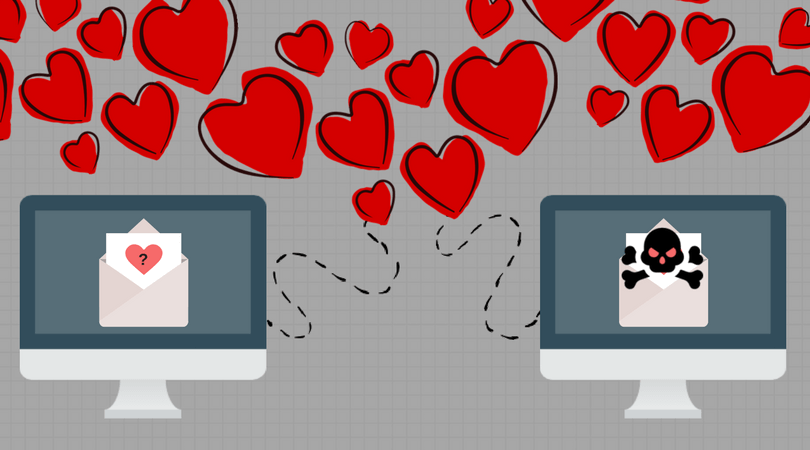 As February 14th creeps closer, hype over finding a valentine is at its peak. But finding a significant other does pose more difficulty in this day and age with the rise of career-driven individuals, slaving away with the chaotic schedules of everyday life. Furthermore, with the digital world just an arm's length away, it's not surprising that many have opted to look for a match in cyberspace. The use of online dating apps has increased nearly threefold since 2013, and social stigma for online dating has largely subsided, with mentions in popular media and even attractive celebrity endorsements. But unfortunately, like any other new phenomenon, many fail to realize the security implications of finding love online.
The oversight is understandable as the desire for love and companionship often trumps over protective instincts, but with the increase of online dating also comes an increase in cybercrime. In the UK, as many as 350 online dating scams were reported monthly, with victims handing over not only their hearts but more than £39m to false lovers in 2016. There may be those who would be baffled by the enormous amount of money handed over to hackers and scam artists, but with love – anything is possible.
The Consequences of Finding Love Online
We've all heard of stories of someone getting "catfished," when unsuspecting individuals may be lured by a fake online profile. The scammer could be using an attractive picture, extraordinary details, but suddenly disappear when the time comes to meet. Worse, they could extort money out of their innocent "catfish catch," who being madly in love will gladly acquiesce to aid their partner.
But as scary as a "catfish" exchange may be, the consequences may stretch even further and deeper in cyberspace – as information can be transmitted across the world in just seconds. In 2013, Cupid Media, a media group housing over 30 online dating sites, had 42 million passwords in plain text taken from their server. While many of these passwords were taken from inactive accounts, the millions of members that were active users now have their personal information in the hands of hackers.
When Ashley Madison, a site serving as a platform for individuals looking for extramarital affairs and casual hook-ups, was hacked in the summer of 2015, many were harassed with ransom and blackmail threats to distribute their names, credit card information, and email addresses. The threats demanded payment – the alternative? All personal information and data on website activity would be openly displayed on a public website. Some paid up, and some didn't – citing that information had already been leaked anyway.
Nevertheless, online dating can have dire consequences on both your wallet and ego. So for Valentine's Day this year, while you don't necessarily need to skip the web-browsing tango, take these tips with you to have a loving, safe February 14th.
1. Watch out for the telltale signs
Avoid the "catfish" traps. Blonde, loves sunsets by the beach, and has the body of a model? If someone looks too good to be true, it's a real possibility that you're talking to a made-up persona. Before you reveal your deepest and darkest secrets, check for inconsistencies throughout their profile. Even if it's not a con-artist on the other side of the screen, it's estimated that around one-fifth of all online daters have asked a friend or family member to help them "tweak" their profile
And with more than 60% percent of web traffic comprised of bots, it is not surprising to run into "chatbots" on online dating sites and apps. These chatbots are designed to simulate real-life conversation and can convince you to click on a link or give away personal information. The telltale signs include the "bots" responding suspiciously quickly, chatting  in an unnatural way or using weird syntax, or sending links without asking you.
2. No advance fees
No matter how in love you may be, don't fork over the cash just yet. Once an online relationship has built a basis of trust, the requests for favors may start rolling in. Perhaps a loved one is having a medical emergency, or they're a little short on rent that month.
After a certain, most likely pre-planned, amount of time has passed, the scammer may even ask you to wire some money to purchase a plane ticket… to finally meet. While some may be wooed by the idea of finally meeting in person – perhaps a safe way to respond would be to suggest that they borrow money from a family member or the bank.
3. Find a worthy website using a WAF service and encryption
Although the examples we've given so far may be on the scarier side, not all online dating sites are vulnerable. Especially if a company has taken the time to employ a Web Application Firewall (WAF) or WAF service, as well as encryption for their data, your personal information has less of a chance of being compromised.
Think this is a given? Many companies will keep their data in plain text out of sheer convenience – but they might have to face dire consequences. Don't play with fire, and bet on a company that is transparent about their security practices. Better safe than sorry, especially when your future relationship is at stake.
4. Nothing's as good as (secure) face-to-face
"Let's meet in real life" are the words that an online lover might be impatiently waiting to hear. However, if you're not feeling ready about a potential meetup – then be firm and put your foot down. If meeting in-person, meet in a predetermined and public location, never at home or in your office. Consider having a friend to be a "safe buddy" so that if things aren't going well they will be on standby to get you out of a potentially risky situation.
Some might choose to "meet" via video chat programs like Skype or FaceTime. Even then, make sure to have a secure connection, turn off any kind of geolocation settings, and be on guard to not disclose too much about yourself.
The Future of Online Dating?
The majority of people will first think of the physical dangers of online dating. However, in this day and age, cybercrime can go a long way, and even faster at that. Be smart offline and online, but to not be a downer – keep your hopes up: 5% of Americans say that they met their significant other online, and with other statistics in the cyber realm, it seems like this number has nowhere to go but up.
Perhaps love is just around the website. And hopefully a secure one.