Penta Security Demonstrates Web Application Security and IAM Solutions at Penta Security Tech Day in Vietnam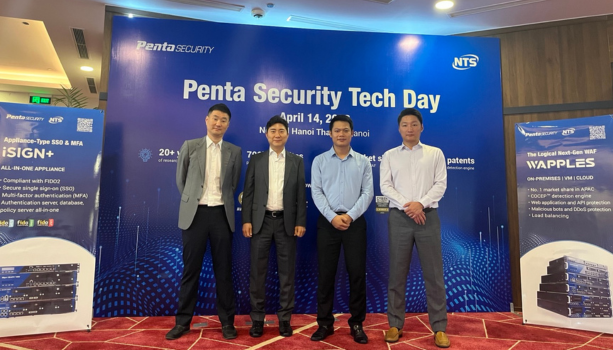 SEOUL, South Korea, April 20, 2023 — Penta Security Systems, a leading cybersecurity company and web application security provider in Asia-Pacific, joined its partner NTS Hanoi in Vietnam to co-host Penta Security Tech Day on April 11 and 14, where it showcased the latest feature updates on its long-time best sellers, WAPPLES and iSIGN+, to local partners, distributors, and customers in Hanoi and Ho Chi Minh City.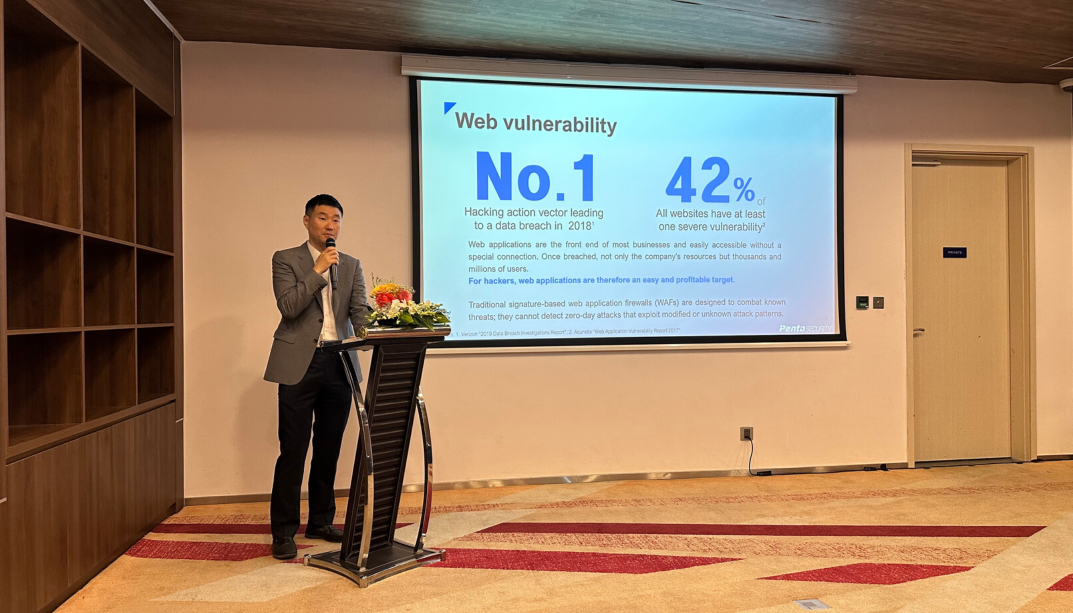 Following the pandemic, East Asia continues its transition to digital technologies at an unprecedented pace, with the use of web applications now reaching every aspect of life. Due to this rapid adoption rate, businesses now face a growing challenge in securing applications and enterprise accounts. Penta Security helps businesses overcome these new challenges with its web application security and authentication solutions.
With the largest market share in Asia-Pacific, WAPPLES is a next-generation web application firewall (WAF) and web application and API protection (WAAP) solution designed to effectively protect websites and APIs from the latest OWASP Top 10 vulnerabilities. Its patented COCEP detection engine utilizes logic-based rules to filter malicious traffic, resulting in a near-zero false positive rate.
To enhance account security, iSIGN+ is an appliance-type enterprise authentication solution capable of multi-factor authentication (MFA), with an all-in-one server that handles authentication, data storage, and policy setting. Its single sign-on (SSO) feature enables users to login to all types of accounts using one set of credentials, minimizing the risk of social engineering attacks.
"We were delighted to head back to Vietnam to meet our partners and clients. Given an increase in demand for web application security and access management, we wanted to help local businesses stay prepared," said Tae Gyun Kim, CEO of Penta Security. "We look forward to enabling more businesses to achieve zero-trust security."
Find out more about WAPPLES and iSIGN+ at pentasecurity.com.
About Penta Security
A global leader in web, data, and IoT security with 24 years of expertise in powering secured connections, Penta Security is the top cybersecurity vendor in Asia, as recognized by Frost & Sullivan. Its web application firewall WAPPLES has been the market leader in the Korean market for 13 consecutive years since 2009, and later dominated the entire Asia-Pacific region by obtaining the largest market share since 2016. Since then, it has gained a presence in Europe, the Middle East, and North America. For more visit pentasecurity.com. For partnerships email info@pentasecurity.com.