Why Cybersecurity Is Crucial to Maritime Safety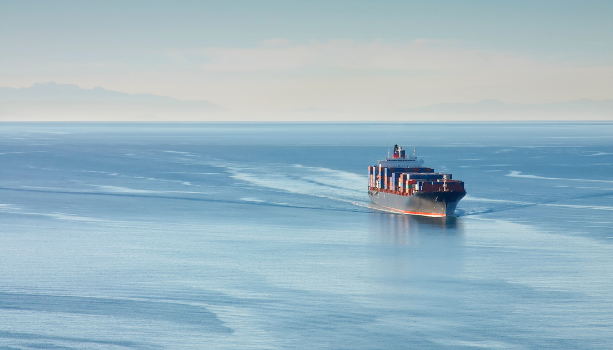 Cyberattacks on the Maritime Transport Industry
The global economy relies heavily on maritime transport as the majority of international trade is conducted via the water. A delay in shipping can lead to severe financial loss, especially for firms higher up in the distribution channel. Such heavy reliance makes the maritime transport industry an appealing target for cybercriminals.
In fact, the maritime industry is now facing an increasing number of new threats and regulatory requirements as it undergoes digital transformation. The number of cyberattacks targeted at the ocean has also grown exponentially. In the past three years alone, all four of the largest container shipping companies have been hit by ransomware. Starting with Maersk Line in 2017, followed by COSCO Shipping in 2018, then MSC and CMA CGM in 2020.
Cyberattacks on the maritime shipping industry could be directed at either the shipping firm onshore or the vessel fleet offshore. Just like all the incidents mentioned above, an attack on the shipping firm has the power to disrupt, delay, or paralyze the ordering and loading processes. On the other hand, an attack on the vessel fleet impacts the shipping process directly by causing physical damage to the ships and the goods on board.
The cybersecurity measures required to protect the shipping firm onshore is similar to that of any other enterprise, with identity and access management, database encryption, and web vulnerability protection lying at the core. However, in this blog, we will focus on the cybersecurity strategies needed to protect the vessel fleet.
Even though as of today, there has been no report of any successful cyberattack that caused significant damage to vessels, many experts are worried that such an attack could take place any time. As a result, the International Maritime Organization (IMO) issued a new policy called IMO2021, requiring all shipping firms to invest in proper cybersecurity measures for their fleet. Ironically, soon after the announcement, the organization was hit by a cyberattack that forced it to shut down its website.
Are Ships Really Vulnerable to Cyberattacks?
Just like how most cars today are connected and equipped with semi-autonomous features, ships are also becoming increasingly digitized, connected, and automated.
The information systems onboard a ship can be divided into IT (information technology) components and OT (operational technology) components. The IT components mostly handle communications with on-shore organizations, sharing information about shipping status, location, and time. The OT components are in charge of the vessel's critical functions such as dynamic positioning, engine monitoring and support, performance monitoring, loading, handling, and management of spare parts.
An attack on the IT system could potentially lead to data breaches along with financial and reputational loss, while an attack on the OT system could lead to much heavier consequences that impact the safety of the ship, the crews on board, and the goods carried.
Although cyberattacks on vehicles and vessels are less frequent compared to attacks on enterprises, it does not mean that they are any less vulnerable. Cyberattacks on connected cars have already taken off during the past few years, leading to the compromise of personal and financial data, keyless car theft, and system takeover.
Similar to the automotive industry, threat actors could attack vessel fleets for many reasons. For instance, state-backed attackers could attack vessels to disrupt the shipment of critical goods during times of crisis (e.g. COVID-19 vaccines, medical aids, disaster relief aids). Malicious groups could do so to disrupt the logistics of targeted businesses. Financially motivated hackers could even attack ships to hold their goods on ransom, transforming the maritime pirate industry.
Given all these potential threats, regulators are now working with industry experts to develop a set of international standards and requirements to ensure all vessels are equipped with adequate cybersecurity measures.
What Cybersecurity Measures Are Needed for Ships?
Establish risk management procedures. Most of the existing vessel fleets are not equipped with any cybersecurity measures at all. It is important to start by establishing a set of risk management procedures that clearly define the roles and responsibilities of crew members in case an attack occurs. 
Invest in network security infrastructure. To protect the internal IT systems onboard a ship, adopting a network firewall would greatly reduce the likelihood of intrusions through system vulnerabilities.
Adopt an authentication and authorization system. Identity and access management procedures must be in place to ensure that anyone who requests access to information on board is properly authenticated and authorized. Moreover, as ships are increasingly connected, any party outside the ship — such as on-shore organizations and surrounding ships — must be authenticated before any data gets transmitted. 
Penta Security's ISign+ is a leading identity and access management (IAM) solution that provides multi-factor authentication (MFA) and single sign-on (SSO) features. Supporting all types of authentication methods from OTP to biometrics, ISign+ effectively secures sensitive information from unauthorized access. To learn more about ISign+, click here.
Penta Security's Role in Maritime Cybersecurity
With years of experience in mobility security, Penta Security has grown to become a leading provider of cybersecurity solutions for connected vehicles through its AutoCrypt product line (now spun off as a separate company, see AUTOCRYPT). With expertise in automotive cybersecurity, Penta Security is now expanding into the maritime cybersecurity industry. Starting next year, Penta Security will be partnering with industry experts to work on the technological development of autonomous vessels. From there, Penta Security was officially recognized by the Korea Institute of Marine Science & Technology (KIMST) as an innovative company in the maritime industry under the field of information and communications technology.
Check out Penta Security's product lines:
Web Application Firewall: WAPPLES
Database Encryption: D'Amo
Identity and Access Management: ISign+ 
Car, Energy, Factory, City Solutions: Penta IoT Security