Smart Cities Around the World: London and New York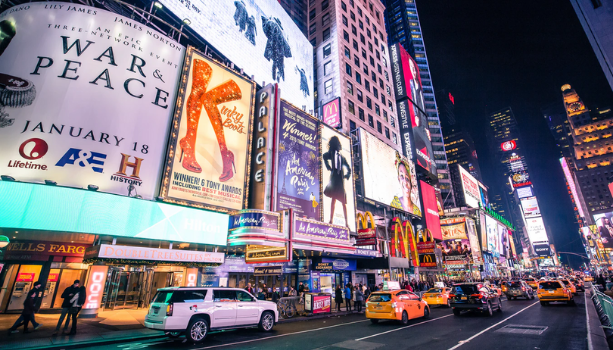 Different countries have been promoting their policies and projects that accelerate the realization of smart cities since 2010. In our previous blog, we were able to go through some of the main projects in Singapore and Amsterdam. In this blog, we will take a look at smart city trends in the US and the UK. 
Smart London in the UK 
England is a country with many old cities, with the capital city London being more than 2000 years old. It is one of the countries where solving urban problems is as urgent as it has been. The population is expected to reach 10 million quite soon and many urban problems are expected to occur, and the government has been working hard to implement the Smart London project since 2013. It's all about building a smart city with the mission of solving various problems including the environment, housing, and transportation problems. In particular, the government isn't actually pursuing a top-down approach but aiming to create a smart city where the government, businesses, academics, and local governments join together in creation. 
Representative Services
1) Smart Parking System 
Smart parking in London is an eco-friendly system that utilizes energy obtained via Smart Grid technology. It's a service that provides up-to-date parking space information and allows users to reserve parking spots by smartphone, IoT, and sensor technology. London is a city where cultural assets with historical values and old buildings coexist, so it made things even harder for the government to manage the parking system. Through this smart parking system, drivers can not only search the location of the parking spots but also the number of spots left via the app. 
2) Iceberg Project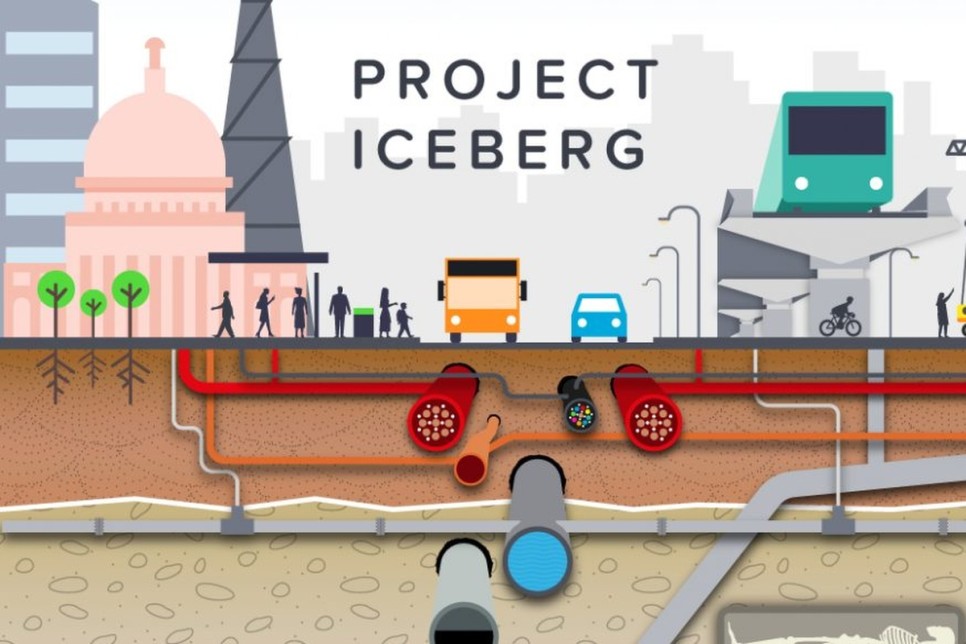 This project was conducted to understand the infrastructures behind sewage, subway, and communication lines in the basement of the city – which is also the foundational business for building a smart city. It's particularly useful when installing additional transportation methods or networks required for the city. 
3) Parks and Bats 

The bat ecosystem was utilized in the Queen Elizabeth Olympic Park improvement project conducted by Intel. Since the bats' health status can indirectly show the surrounding environment, an IoT device that collects the bat's ultrasound was installed around the park and is being used to analyze the measured data. It helps with the improvement of the environment, including parks, via animals, IoT devices, and data altogether. 
4) Digital Inclusion Strategy 
As digital technologies gain more importance through smart environments, the country conducted a pilot project in the borough with the largest group of people that lack basic digital literacy skills in London. Tablets with Wi-Fi access were granted for free at public libraries and community centers. In addition to lending these devices, they also conducted a project to increase digital literacy by providing training courses on the use of digital devices for the elderly or vulnerable groups. 
Data-Driven Smart Cities in the US 
In 2009, the US set a goal to pursue technological innovation in order to maintain its position as the world's leading innovator via its <Strategy for American Innovation> project. There are three main strategies and one of them is building smart cities. The country has found its global competitiveness through technological innovation in smart cities and in the meantime, the US keeps facing small to big challenges related to crimes, sustainability issues, and urban service issues in cities. In order to solve these problems, each state is trying hard to build a smart city by utilizing data that best suits the environment. 
Representative Services
1) Smart City Challenge Columbus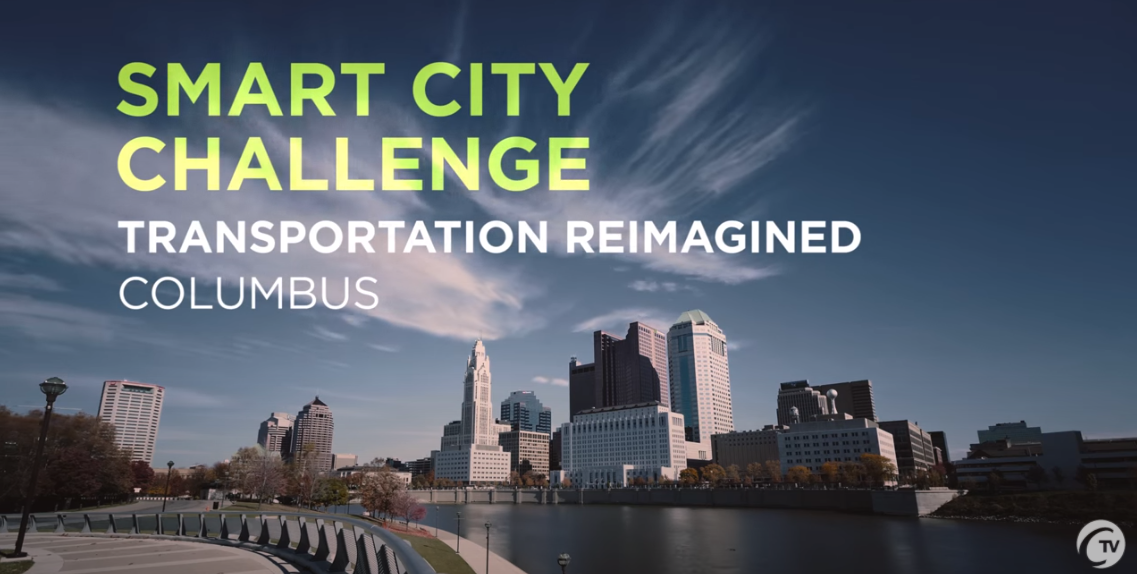 This project is a large-scale smart city project with a budget of more than USD 100 million planned by the Department of Transportation. The competition began with 78 cities throughout the country and Columbus, a city with a low vehicle ownership per household and poor transportation infrastructure, was selected. The project aims to build a data-driven and connected transportation network in Columbus with other services combined. Additionally, the state is conducting research to promote electric vehicles and reduce carbon emissions, striving to establish a sustainable city. Moreover, it seeks for service improvement in the mobility field through data integration and sharing. 
2) Free Wi-Fi Zones Throughout New York City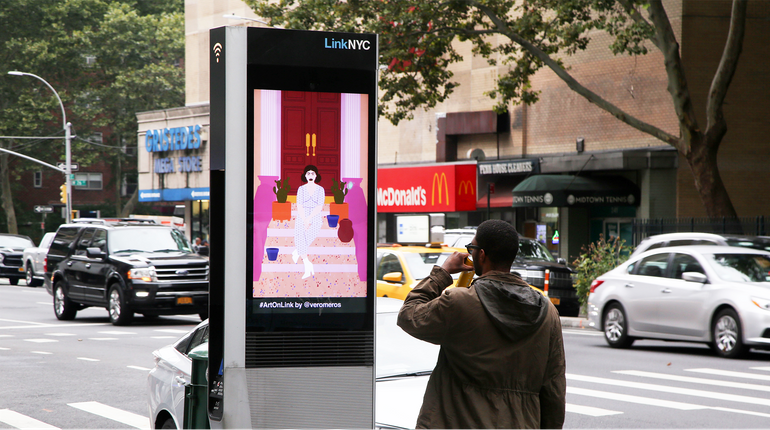 Connectivity is the heart of smart cities. It's easy to find network-related content in many smart city policies. New York also began building wireless networks in 2014 with the mission of becoming an Equitable City, where everyone can use the internet freely. You can find kiosks called NYC all over the streets of New York, allowing people within a 50m radius to use free Wi-Fi. The speed is also over 1 Gbps, which exceeds the performance of regular Wi-Fi. In fact, there are more than 5 million registered users in this kiosk with more than 1 billion connections made each month. 
This NYC is actually a kiosk as well, by providing built-in apps that allow people to use maps or make phone calls, and has a USB charging port for charging service. There are approximately 1,800 NYC kiosks installed in New York, with more than 7,000 additional installations planned over the next 4 years. 
3) Big Data City
New York ranks 2nd amongst smart cities worldwide, according to the 2019 IESE Cities in Motion (ICIM) survey, and was able to rank 2nd thanks to its smart usage of data. 
Since 2013, the city has been promoting various policies for data sharing. The data is collected by 100 organizations, processed to make personal information unidentifiable, and disclosed to the NYC open data platform. The data uploaded to NYC open data is used by universities and research institutes to improve different projects and services. 
4) Automated Meter Reading (AMR) System 

New York is building the world's largest automatic remote meter reading system. It automatically checks the electricity and water supplied to 820,000 buildings, which is more effective in terms of time and cost compared to the existing system. When sensors are attached to the meters installed in each building, the central center collects them through the receiver and automatically calculates the usage and charges accordingly. 
Since the information is collected in real-time, it makes it possible to respond to sudden errors or abnormalities immediately – such as accidents caused by leakages. A while ago, there was a fire in a residential area in New York due to an electricity meter structure problem. However, the AMR system detected it and people were able to go for a site inspection immediately.