Smart Cities Around the World: Singapore and The Netherlands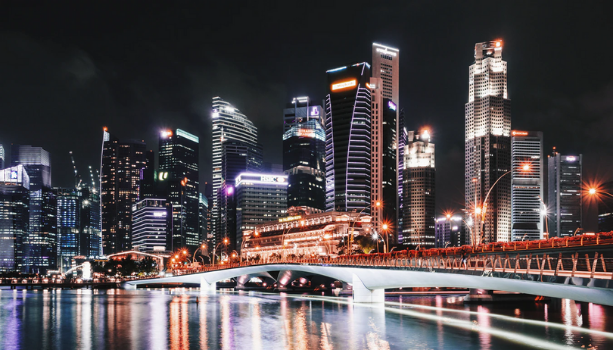 Countries have been promoting various new policies and projects to accomplish the realization of building smart cities since 2010. The EU has also launched the 'Smart City and Community Innovation Partnership (EIP-SCC)', focusing on smart cities as a model for responding to climate change. 
Since then, projects have been actively conducted to solve environmental issues in Europe. On the other hand, Asian countries such as China and India have implemented smart city policies to solve problems arising due to rapid urbanization, as well as to gain global competitiveness. 
This way, smart city projects with various purposes are being promoted throughout the world. In this blog, we'll be guiding you through some projects from Singapore and the Netherlands. 
Virtual Singapore in Singapore 
Since 2014, Singapore has been carrying out the Virtual Singapore project with the goal of building beyond a smart city, a smart nation. Compared to the size of the country, Singapore has more than 5.8 million people in 2020. This has caused the country various urban problems including massive traffic congestion. 
Accordingly, the focus is on the goal of improving the quality of life and creating new economic opportunities by solving urban and aging problems by utilizing ICT technology and data through this project. The country is basically focusing on enhancing national competitiveness by making the city-state, a smart city. 
The project has been carried out by national institutions. In developing necessary technologies, they are collaborating with global companies such as Microsoft, Google, and Dassault in the form of strategic partnerships. The partnerships focus on solving problems such as healthcare, mobility, and housing. Amongst them, NDI (National Digital ID), electronic payment infrastructure, SNP (Smart Nation Sensor Platform), and smart city mobility are underway as core businesses. 
Representative Services



1) Guidance Service for the Elderly and the Disabled
The service provides geographical and traffic information on stairs and hills to ensure everyone's freedom of mobility. 
 
2) Urban Planning Simulation 
Singapore uses Digital Twin technology to predict and reflect the direction in which limited resources can be used most effectively and efficiently. 
• Calculates the impact on other buildings when constructing a new building based on data such as temperature and sunlight

• Maximizes the efficiency of resource utilization by predicting the amount of energy produced by solar panel installations through data such as building height and sunlight

• Uses the data implemented on the platform by understanding the population flow of major buildings and subway stations by the time

• Analyzes areas with higher temperature based on data collected from temperature sensors installed throughout the city


Smart City Projects in Amsterdam, the Netherlands: ASC (Amsterdam Smart City) 
Amsterdam is operated as an open platform in which governments, businesses, schools, and local residents participate. The government is taking up less than 15%, and the rest is run by the private sectors. There are currently 6 themes: Digital city, energy, mobility, circular city, governance & education, and citizens & living. Anyone can present ideas and promote projects – this encouraged more than 6,000 citizens and private companies to be involved in 200 projects.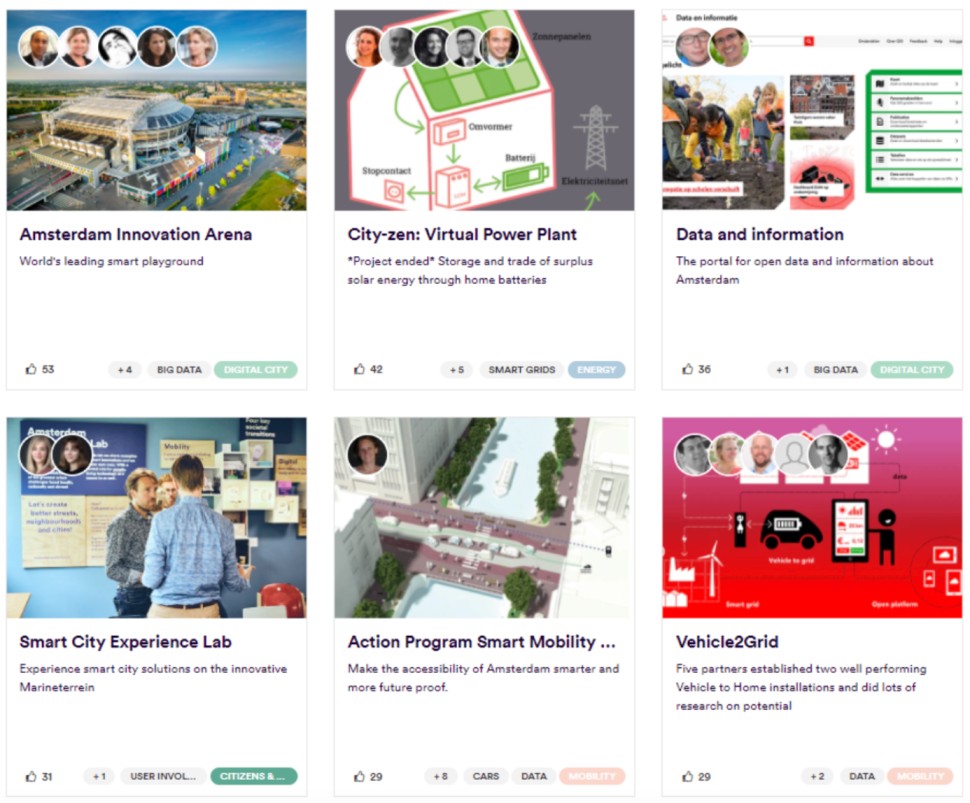 Main Projects 
1) Amsterdam Energy Arena 
The Netherlands is famous for its total soccer sport and the country has transformed its most iconic stadium into a place of innovations. 4,200 solar panels were installed on the roof of the Johan Cruyff Arena in Amsterdam, which can accommodate more than 50,000 people. In addition to simply generating electricity, they have built energy storages by recycling batteries from electric vehicles. The energy storage was combined with electric batteries used by Nissan, the second-largest electric vehicle company in the market. Currently, they are conducting experiments so that the remaining energy can be used to charge local houses or electric vehicles. 
2) Beacon Mile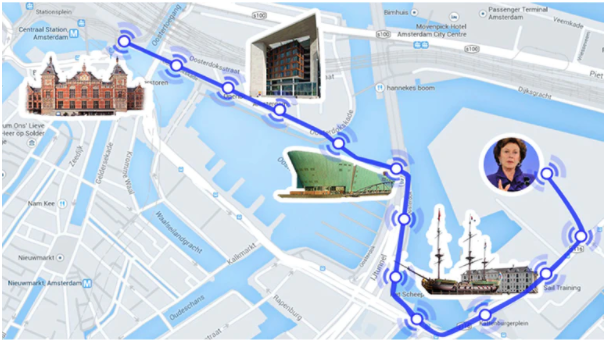 Amsterdam is one of the cities that make the best use of Beacon technology. Beacon is a short-range communication technology that enables services such as payments and sending messages to users within a certain range via Bluetooth. Amsterdam created the world's first Living Cab called Beacon Mile. 
It's a smart city project with a high sensibility in which citizens can experience various Beacon technologies using a smartphone by designating an area of about 3.4km. When a user passes by certain locations such as restaurants, it shows on their Beacon app the restaurants' menus, prices, coupons, etc – which helps tourists to obtain all the detailed information on the restaurants. Public transport stops provide information on routes, departure and arrival times, and nearby facilities such as exhibitions. 
3) Underground Thermal Energy Storage Technology Project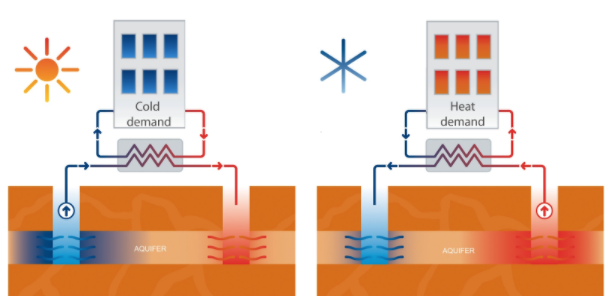 Aquifer Thermal Energy Storage (ATES) is a technology that stores cold and hot water generated due to the temperature difference in-between seasons. For example, hot water generated in summer can be stored and used to heat water in winter. In fact, when commercialized, it is predicted that about 1,800 households can save as much energy as they use for a whole year. The use of this technology for industrial purposes as well as other operations with smart cooling systems is expected to result in energy savings.