Reasons Why You Need a Reliable VPN in 2021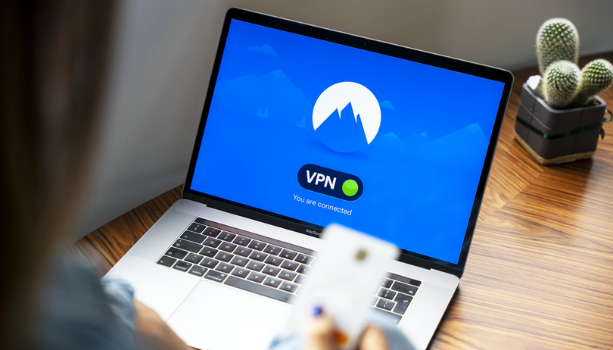 Ever since the pandemic spread across the world, companies and employees had to go through significant changes in order to realize a safe working environment at home. One way to do it is to take advantage of the VPN technology, mainly to avoid and protect against security threats at home, just like how it works in the office. In this blog, you'll learn more about the real reasons behind why you need a reliable VPN and tips on choosing the most suitable one. 
According to Top 10 VPN, global VPN demand increased 41% over the second half of March and remains 22% higher than pre-pandemic levels. 75 countries with significant VPN demand increased since the social restrictions began across the countries. Why is VPN necessary or recommended when working from home? Let's figure out some of the benefits of using a reliable VPN when working remotely. 
The main benefit of using a VPN is that you can rest assured that no one else is able to intercept your network and data when using public Wi-Fi. However, when you're working from home, although you won't be worrying about the interception as much as you are when using public Wi-Fi, VPN can still be quite useful here as well. Depending on the country and regulation, your internet service provider (ISP) is able to anonymize and sell your data to a third party since it controls the entire network. A VPN allows you to access blocked websites, bypass geo-restrictions (i.e. China and Russia), and masks your real IP. 
However, there are a few limitations and frustrations that users experience whilst using a VPN. Some VPNs with inefficient performance can significantly degrade network performance, as well as cause frustration for employees, moreover for engineers. Also, it's known that legacy VPN solutions can create other security risks to the users' networks, and it has been resulting in a rampant increase of WannaCry ransomware. Other than that, there's the speed issue along with securing the devices. People assume that VPNs protect all types of attacks including phishing, credential stuffing, etc. however, VPNs do not protect your business from web-based attacks –  which is the most prominent threat for businesses. 
How Do I Know My VPN is Reliable and is Worth Paying for It? 
There are a few things to check before you stick to a VPN. Depending on your business' needs and especially during the pandemic crisis, different types of VPN solutions can meet different needs. Of course, you can choose to use a free version, however, according to ExpressVPN, there's a chance for free providers to take advantage of you and your data. Therefore it's recommended that you use a paid VPN – but if you own a business that needs more than several licenses for all employees and users, this could end up causing some financial burden as well. 
With a large number of employees working remotely, it creates issues for the network itself as well as security. Since VPNs do not actually "block" web-based cyber threats, we recommend that you either go for a solution that provides a proprietary protocol that allows the host machine to fully control all access. Though this is usually recommended when employees need to access files, or when IT admins that'd need to help with the maintenance of the employees' systems. 
There's a Remote Access Solution from Cloudbric, that employs 24/7 traffic monitoring to only allow authorized users to gain access and continuously checks for any malicious activities without additional installations. Additionally, Cloudbric's remote access control not only blocks hacking web-based attempts, which acts as a cloud-based web application firewall for your network.
In a nutshell, a VPN will definitely improve you and your employees' privacy and data. As much as it boosts productivity when surfing online, it must be carefully taken into account that the extensive technology that controls access and how it should be done. Cloudbric's remote access solution can help you get rid of the common frustrations via its simple and secure VPN solution.