Reasons Why Companies Secure DBMS with D'Amo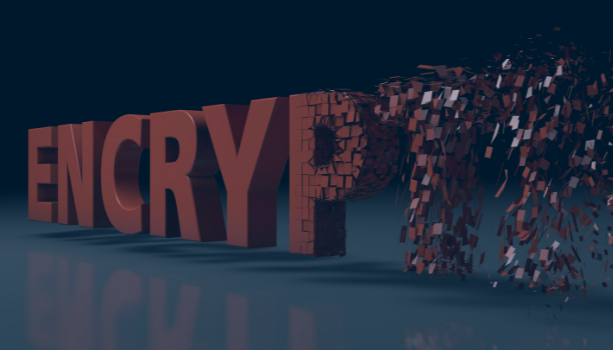 Has there ever been a time when the importance of protecting data was as high as now? As technologies needed for digital transformation, such as big data, cloud computing, AI, and blockchain technology, are all data-based technologies, the transformation promoted by various governments across the globe is accelerating the development of data and smart integration of digital technologies. 
This is where data protection comes in. As companies realize there's much more to data than just a set of values of qualitative or quantitative variables about one or more persons or objects, it is becoming more important for them to realize a safer data protection environment for data and databases. As massive amounts of data are stored in databases, an increasing number of companies are deploying database encryption solutions for their businesses. 
But before you pick a database security solution that best fits your business, here is all you need to know about database encryption and how D'Amo can protect databases with its award-winning encryption technology. 
Back in 2020, D'Amo was able to expand to different industries and markets including blockchain-based digital asset management and smart city projects. The company even released D'Amo KMS for Hot Wallet and Cold Wallet, a digital asset management solution for businesses.
Based on D'Amo's 2 decades' worth of development, Penta Security was able to provide a safer data protection environment throughout the process of digital asset management and transformation across industries. And this solution is mainly optimized for companies that need protection during key generation, transaction signing, asset management, but also for normal corporate environments. 
Recently, smart cities with up-to-date technologies are tackling urban problems, encryption technology is also considered one of the most essential elements of a smart city. A smart city (a data-centric city), contains various data generated by citizens and infrastructure, and the data collected are managed by governments to improve the services of the smart city. 
Penta Security secures integrity, confidentiality, and availability of data throughout the data life cycle, from collecting to storing, analyzing, sharing, and deleting data generated in smart cities, based on cryptographic technology. Additionally, Penta Security has been contributing its technological expertise to the reconstruction of existing cities into data-oriented smart cities via its data access control and authority management technologies. 
However, regardless of the benefits that database encryption offers, many companies hesitate to deploy data encryption solutions assuming that their database is safe from cyber-attacks just because it is not connected to the internet, or that database encryption is very complex and will reduce system performance if deployed. 
How D'Amo Addresses These Rising Concerns 
D'Amo provides customized encryption methods for each IT system architecture through six different encryption methods and 31 different products. It supports the application of encryption in various environments such as Oracle, MS SQL, and SAP, and also minimizes system performance degradation by encrypting columns selectively. 
It also blocks the risk of internal security threats by separating the roles of the key management systems, access control, database administrators, and security administrators. 
Meeting Various Data Protection Compliances
One of the major issues for companies' information and data protection officers is to make sure that all the data that is generated within the company comply with data protection-related requirements. 
D'Amo meets the compliances and standards such as the GDPR and CCPA based on the certification of the National Institute of Standards and Technology. Moreover, data can be safely protected through a key management system that obtained CC certification for the first time in South Korea. 
Get to know more about D'Amo and see how we can help your business safe from threats here today.
For more information on security implementation, check out Penta Security's product lines:
Web Application Firewall: WAPPLES
Database Encryption: D'Amo
Identity and Access Management: iSIGN+
Automotive, Energy, Industrial, and Urban Solutions: Penta IoT Security
For detailed inquiries, contact Penta Security's security consulting team.