The World's First Google Abuse Prevention Act (Anti-Monopoly Law)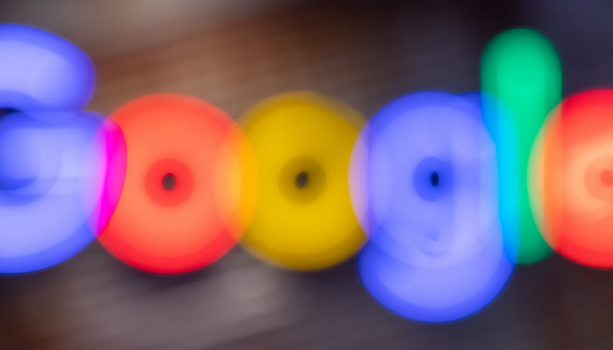 Imagine accessing the Google Playstore to download some popular apps that your friends have been talking about. An additional payment is necessary for you to use some special features on the app – so you go ahead. You expect to pay the exact amount that was stated, but you had to pay a 30% commission fee in extra, just for using the Google Playstore payment system. 
If the 'Google Abuse Prevention Act' had not been passed, Android users may have had to pay a 30% extra fee as you imagined. In 2020, Google announced that apps that provide in-app purchases for digital goods among apps distributed through Google Play should use the Google Play payment system. They also announced that they would have to pay a 30% fee to Google just to use it. A bill to prevent this has been processed in Korea ahead of Google's mandatory in-app payment, which is to be implemented starting this month. 
The amendment to the Telecommunications Business Act explained the so-called 'Google Abuse Prevention Act' or 'Google In-App Payment Compulsory Prevention Act' prevents app market operators from forcing specific payment methods on app developers who have already entered their platforms. As the bill passed the plenary session of the National Assembly at the end of last August and has taken effect from mid-September.
Google In-App Payment, the Controversy Begins
Google's in-app payment started in July of last year when Google announced a policy to collect 30% of Google Play fees to some online companies. It was said that the 30% fee that was charged only for games would be charged to all other existing content, and forced them to use the Google payment system. When numerous related groups protested against this, the Fair Trade Commission announced that it would intensively investigate unfair trade in the app market and mobile operating system (OS) market. 
Nevertheless, Google officially announced a new In-App Payment policy in September last year. In the newly announced policy, Google announced that in-app purchases will be applied from January 20, 2021, for newly registered apps, and October 2021 for existing apps. Then, the National Assembly successively proposed amendments to the Telecommunication Business Act to ban the compulsory payment of certain payment methods. In response, Google announced that it would suspend the application of in-app purchases for new apps in the Korean market from October.
Most people strongly opposed this change in Google's policy. From the perspective of an app developer, even if the website and the app sell the same KRW 10,000 (approx USD 10) product, the website earns that amount, but the app earns only 70%. To solve this declining revenue problem, app developers raise the price of in-app purchases, and eventually, app users have to bear all the additional costs. 
In fact, according to a survey by the Ministry of Science and ICT, it is estimated that the fees to be borne by domestic companies due to Google's forced in-app payment will increase by 88.5 billion to 156.8 billion won. The Korea Internet Business Association argued that sales of related industries in Korea could decrease by about 2.3 trillion won per year in the aftermath. As Google boasts an absolute share in the mobile app market, it is very difficult for app developers to reject Google's policies.
So, why did Google want to implement in-app purchases in the first place? 
Google emphasizes consumer harm and security issues that will occur if developers stop using in-app purchases. One of the important roles of the payment system is to protect against problems such as fraud prevention, ID theft, and subscription abuse. Google claims to provide a high level of security so that users do not have to worry about leaking their sensitive information to other apps during the app payment process. 
Google claims that consumer convenience and security are their priorities, but in fact, Google does not boast perfect security in its payment system. Currently, in the case of the Google Play Store, you must enter a password for every payment through an authentication system. If your Google ID and password have already been leaked before, then even Google's strong payment system cannot be considered secure.
​
What About Other Countries? 
As legislation regulating the app market is being implemented in Korea for the first time in the world, many countries, including the United States and Europe, are also paying attention to anti-monopoly regulations on the app market. The European Union (EU) already came up with a bill to regulate platform companies in December last year, and the United States in July. Moreover, in Washington DC, they filed an antitrust lawsuit in the California federal court against Alphabet, the parent company of Google, in 36 states. 
Attorney Generals in 36 U.S. states are arguing that Google's enforcement of in-app purchases and charging fees violates antitrust laws that abuse the market's monopoly power. In addition, a bill targeting Google and Apple's app markets was proposed in the US Senate in August (forcing in-app purchases to be banned in app markets with more than 50 million users in the US).
In the United States, big tech companies such as Google, Amazon, and Apple are considered to be passive in regulating major platform companies than in other countries. The fact that even the United States has begun to regulate seems to have strengthened the public opinion that it should prevent unfair competition and induce healthy competition in the market. As such, there are also observations that these legislations will accelerate the global trend toward regulation of giant platform companies while there are already movements to regulate the app market antitrust overseas.​
After the bill passed the plenary session of the National Assembly, it is known that the Korea Communications Commission met with officials from Google and Apple to submit an implementation plan containing specific improvement plans and detailed schedules for compliance with the law. This in-app payment regulation should not be viewed simply as a revenue problem for giant tech companies. As global platforms can excessively collect consumer data across the world, such as transactions and payments, it is necessary to look at it in connection with data sovereignty which can eventually protect consumers and their data.