Decentralized Identifiers: The Evolution of (Digital) Licenses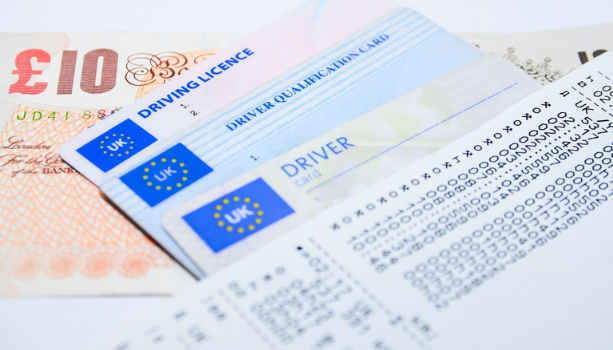 As the whole software sharing can be traced to the 1950s, we witness countless new blockchain projects being listed on Github (and that are currently keeping up with new updates) every day. Ever since the late 2000s, blockchain technology has been evolving dramatically, and now, we can even ease the use of transactions that require privacy and security, let alone our identification to be stored safely on a blockchain. 
What is a DDL (Digital Driver's License)? 
According to Thales Group, the first state to decide to test a DDL as an ID was Iowa, back in 2014. The state started a pilot on an iOS platform and now many states have legislation under consideration. 
In Australia, NSW announced the introduction of a digital license app that could potentially integrate with other digitized documents including learner license, photo ID cards, and vehicle registration. It can be served as a key to electronic government services. In addition, the Netherlands, the UK, Brazil, Finland, Argentina, Norway, Thailand, and South Korea have initiated or already implemented DDL by 2020. 
An ISO 18013-5 or Blockchain DDL? 
According to ISO/IEC DIS 18013-5 – ISO-compliant driving license, Mobile Driving License Application – there are four essential requirements that DDL must meet. It must be accessible both online and offline, protect confidential information, interoperable between various issuing and verifying authorities, and able to manage the integrity of data through the verification process.
However, most of DDLs that are currently available aren't operated on blockchain but protected by high-tech security features and strong authentication methods. 
The biggest difference between DDL with high-tech security and on a blockchain is that the blockchain identity management systems could be used to eradicate issues such as inaccessibility, data insecurity, and fraudulent identities. Therefore, a decentralized identifier (DID) is a pseudo-anonymous identifier secured by a private key. 
This basically means that only owners with the private key are allowed to access the information, which allows DID owners to store all their sensitive information/credentials themselves instead of relying on different providers since it's often associated with a series of attestations.
Via secure cryptography and encryption technologies, we're able to enjoy our DDL on a blockchain without having to worry about data leaks or corruption. 
As mentioned above, Australia was the first country to launch the trial back in September 2019 and underpinned the DDL. South Korea then approved a blockchain-powered ID solution for DDL in cooperation with major telecoms and was reportedly approved by the South Koren police. The entire DDL data will be uploaded to a blockchain-powered platform that makes use of police servers.
Also, there certainly is an environmental benefit as we ditch plastic for technology and innovation. Additionally, digital identifiers should be accessible both online and offline and manage the integrity of data which double-ensures the security and privacy of the credential data.
The best part about this DID is that you get to "choose" and "control" which data to share and with whom! A liquor store owner would only need to confirm the validity of the license whereas law enforcement needs to have full access to your license. So, a question to our readers. Are you ready to make the switch and phase out plastic licenses or are you going to wait and see how fast the transition happens till it becomes a complement or replacement to the traditional license?