5 Biggest Cybersecurity Threat Incidents in 2021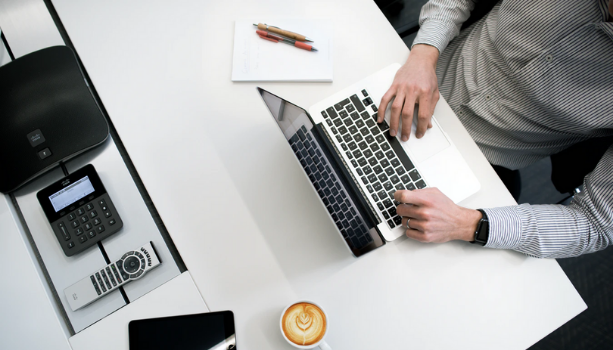 Halfway through another year with the pandemic, we have witnessed a dramatic increase in the number of cyberattacks across the world. As we rely much more on the internet than before, it became important for us to look back on these incidents and start protecting our own businesses from them. 
In this blog, you will be able to find out the top 5 cybersecurity threat incidents that occurred in the first half of 2021, and ways to prevent these threats to protect your organization. 
1. Violation of Personal Data 
There are countless apps available online which collect and utilize our personal data for better improvement. However, it was found that an AI chatting app was able to reach one of the highest levels of features thanks to the development based on the conversation data of real users. This caused problems such as abuse of data privacy and violation of the personal data regulation which eventually led to service suspension and punishment.
It was an incident that clearly showed awareness of emerging technologies including AI, machine learning, deep learning systems, as well as the use of personal data, and the lack of regulations and legal support in the field.
2. Advanced Ransomware Attack 
If you take a look at the articles that were published over the past six months, you can notice that there are countless cases of ransomware attacks, large and small, causing great damage to businesses. 
In 2021, ransomware attacks are becoming much more sophisticated than before. Ransomware attacks that demand cryptocurrencies in exchange for encrypted data as a ransom or to paralyze a major system and restore it to its original state tend to target institutions or big companies that can meet a higher price demand. 
3. CCPA Data Privacy Law 
Although we are in the 2nd year of litigation under CCPA, many cases continue unabated. Even Walmart was accused of violating the law back in 2020 – Gardiner filed a class action against Walmart alleging that unauthorized individuals accessed his personal information through Walmart's website.
However, Walmart then filed a motion to dismiss which was granted in May 2021 and since this incident, businesses have taken better precautions to protect consumers' data. 
4. Remote Working Environment Targeted Attacks 
As the pandemic continues this year, employees are still finding ways to adapt to the remote working environment. As many companies have encouraged employees to work from home, connecting to a corporate server or carrying out work without any restrictions on location increased accordingly. 
VPNs and other methods are used for remote working and communicating via e-mail increased, therefore, attacks including ransomware attacks, and phishing attacks, aiming at weakened security have also increased dramatically. In fact, the 2021 Verizon Communications Report revealed that attacks against similar technologies that support remote work have all increased compared to 2020. 
Unlike the security solution that focuses on preventing external attackers, it is also necessary to equip a new security infrastructure with 'zero trust' that can prepare for potential internal threats by checking and monitoring all actions without trusting any access. 
5. Supply Chain Attacks 
From the Solar Winds incident that shook the world earlier this year to the recent Kaseya incident, we have witnessed a few (but severe) supply chain attacks throughout the first half of 2021. Surprisingly, supply chain attacks have become the biggest security threat in the world and during the CES 2021 keynote held earlier this year, it was announced that cyberattacks in the future will go beyond simply scouring individual laptops or accessing company information systems – but large-scale indiscriminate attacks that attack supply chains such as software update servers and control systems. 
Microsoft emphasized that all companies and governments around the world must work together as there is a limit to how individual companies can respond to such attacks within the supply chain. Supply chain attacks can harm the company being attacked and the customers who use the company's products and solutions.
Therefore, it is important to review how vendors and third parties access confidential data so that only the trusted users can access the data for authorized purposes. 
Moving Towards 2022: Ways to Protect Your Organization
As the new norm is affecting many of us – whether it is about working from home or managing staff remotely as an employer – we must be ready to take better measures to protect the organization and the data that belongs to the consumers. There is no one-time solution for data and cyber threat protection, therefore, businesses must stay compliant with the latest regulations. Consult with Penta Security for customized data security solutions for your business here today.