Web Security: The Basic Essentials
Download our eBook guide below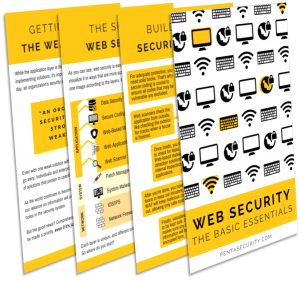 Web security can be daunting.
With the amount of terminology and maps of complex systems, it can be easy to brush over the need to understand what's going on. However, web security basics are a great foundation for anyone from a student to a C-level executive. They're even necessary for IT professionals to review on a regular basis to stay ahead of trends. But in an era of increased connectivity, it's more crucial than ever to understand web security basics and put security policies in place for both individuals and corporations.
That's why we've put together this eBook and are offering it for FREE to download. Our hope is that you and your company can take a holistic approach to web security, even if it's one step at a time.